Taking a solo trip is always enlightening and an exceptional learning experience. And when that trip is to the heavens of Haridwar, it becomes an extraordinary and enthralling experience.
I stayed at Haridwar for two days at a cheap hotel, and surprisingly I got a room for only 500 rupees per day. It was a simple hotel and included all the basic amenities.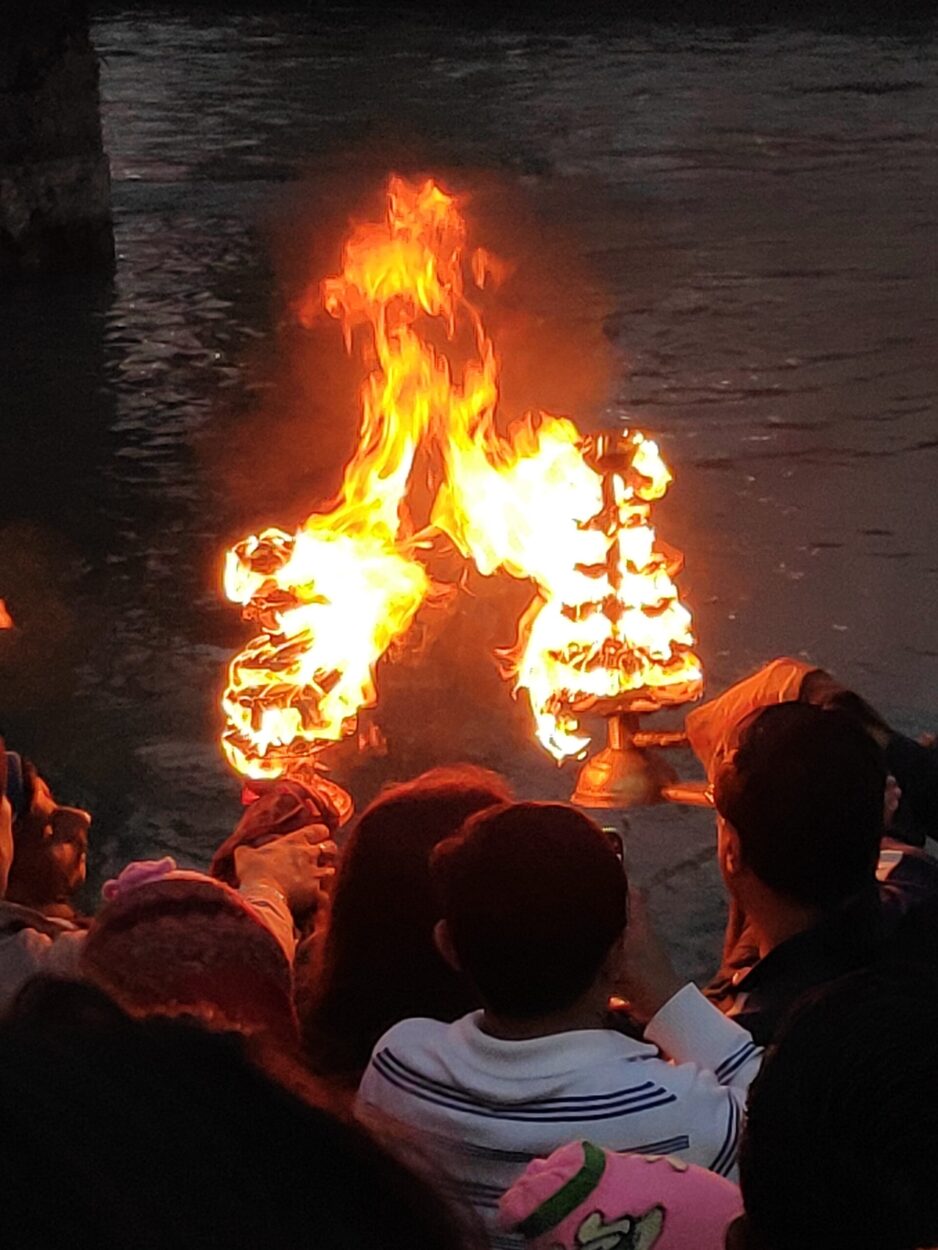 The major attraction of Haridwar is the Ganga Aarti hosted at Har Ki Pauri. The aura and the majestic beauty of the place rose ten folds when the devotees gather for the Aarti in the evening. The Aarti starts at 6 PM, and I thought of reaching there early. I strolled the narrow lanes and enjoyed the surroundings near me while walking towards the ghat. I reached the destination at 5:30 hoping to get a good seat and was shocked to find it completely full. The opposite side, where you can sit and clearly see the Aarti and also take a video, was occupied. But I didn't let it dishearten me. I went ahead, walking through the small openings left by the devotees, and sat exactly near the place where the Aarti was going to happen. I could see the preparations by the priests as they put oil and cotton in the diyas and decorated the plate with flowers.
The Dhun started, the chanting of Har Har Ganga, Jai Maa Gange, echoed around and vibrated the surroundings. My eyes widen at the current I felt inside as I too recited the mantra along with others. Soon the Aarti started, and the loud claps quivered the surroundings but energized the air. The priests waved the large lightening diyas in circular directions in the air, a way of paying respect to Maa Ganga.
As the Aarti ended, everyone placed their floating diyas along with flowers in the water, and it was a sight to behold. The river shined, and the shadow reflects on the surface of the river was breathtakingly beautiful and divine.
A personal message for all, visit this place once. I strolled the ghats for hours and enjoyed the light breeze while relishing my surroundings. Haridwar is a magical place and will touch your heart.
For more info, click here