Live-in relationships—A boon or a curse
Live-in relationships: Are they a boon or a curse? While a debatable topic, let us see the pros and cons of the same. But before that, let us understand what exactly makes up to be a live-in relationship.
Staying together with your partner before marriage under the same roof, sharing the day-to-day life, rent, grocery, and not forgetting the privacy of a washroom makes up a live-in relationship.
We do the same thing after marriage, but somehow it seems different as you are married—this is not me but the general mindset.
The pros of staying together without the lawful deed are many.
The most important is getting to know someone inside out before taking a leap and getting married. Divorce is messy, and break up is emotional, but you get over it. Parting away from someone is never easy, and it takes guts and strong willpower to accept when something is not working for you.
In the busy urban lifestyle where career matters, it is essential to understand if your partner values and respects your career goals and aspirations before bringing the law in between.
The other important part is to see if both can respect each other's lifestyle and way of living. I would personally love and prefer a partner who doesn't have two buckets of thought process and distributes the work as per gender.
A forbidden line—"This is a female's or a male's job." Never say that to me.
There are other positives too. Like staying together without obligation, unlimited homely date nights, and a chance to spend more time together, which is a sure pro as otherwise, it's challenging to find time to be with your partner. Evenings or Sundays are not enough to know someone, especially when speaking about marriage and a bond of a lifetime.
Wow! The positive points are good and give hope in a world where divorce rates are escalating. But as a coin always has two sides. This, too, has its own share of cons.
The most significant challenge would be to make people understand when things won't work out. The traditional prejudiced society will not accept a woman who has stayed with a man before marriage.
Society has somehow, with great hardship, started accepting divorced women but still isn't able to accept a girl who wasn't married but had stayed with someone and had a breakup.
The social stigma and trying to explain to the older generations about live-in relationships sometimes go sour and have repercussions of getting tagged for being too open-minded.
Another con-breakup is an easy step when things don't work out, whereas couples try harder while married. Again, it's a mindset that is tricky to alter. We must evolve and broaden our minds, thinking processes, beliefs, and support systems.
Thank you for taking out time and reading this. Feel free to share your views on the same.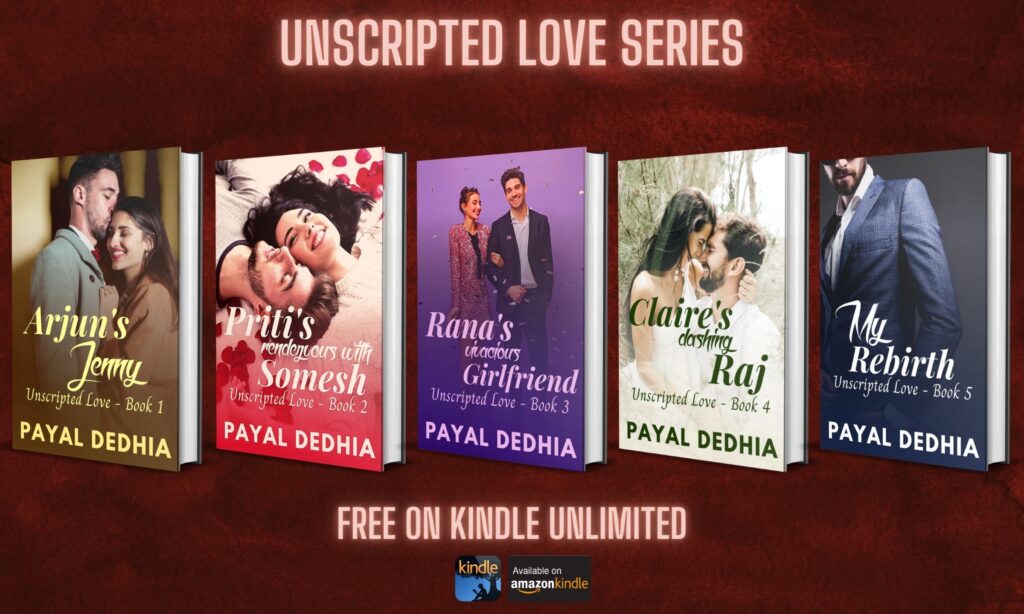 My Unscripted Love Series speaks about live-in relationships. Do read and share your feedback.
Book1: Arjun's Jenny. Check the blurb or read the book now.
Book 2: Priti's Rendezvous with Somesh. Check the blurb or read the book now.
Book 3: Rana's Vivacious Girlfriend. Check the blurb or read the book now.
Book 4: Claire's Dashing Raj. Check the blurb or read the book now.